SEE LINK BELOW TO DOWNLOAD 2021 FOP APPLICATION.
Next meetings:
March 11, 2021, Thursday, 6:15 pm
Good News we will be having a St Patrick's Day meeting with some of the trimmings . We have arraigned for the proper food lol and Pipers so far so lets come on out weather forecast is Great. We will also have a second choice of food for those who don't enjoy a hearty BOILED meal .
Same Place Same time Thursday, 3/11/21, 1815 hrs at the K of C building.
Have a Nice quiet weekend – Stay off the ice 🙂
Pete
FOP Driscoll Lodge #704 Office
Knights of Columbus Hall
10 Fair Street
Carmel, NY 10512
CHECK EMAILS FOR CURRENT MEETING TIMES AND LOCATIONS.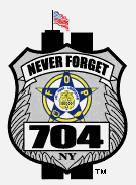 Click here to download our 2021